eSchool WP is a school management system for WordPress. Better for you if you have a school, college or any educationa website that build on WP. it's have option to manage ecademic parts like academic year or session, department, class, category, shift, subjects etc. there have a nice option to add your students and list view dashboard.
Print out each students biodata as A4 size paper. management option for stdents roll or ID. loard of search option to find out targeted students.
Please read below for more details about eSchool WP features: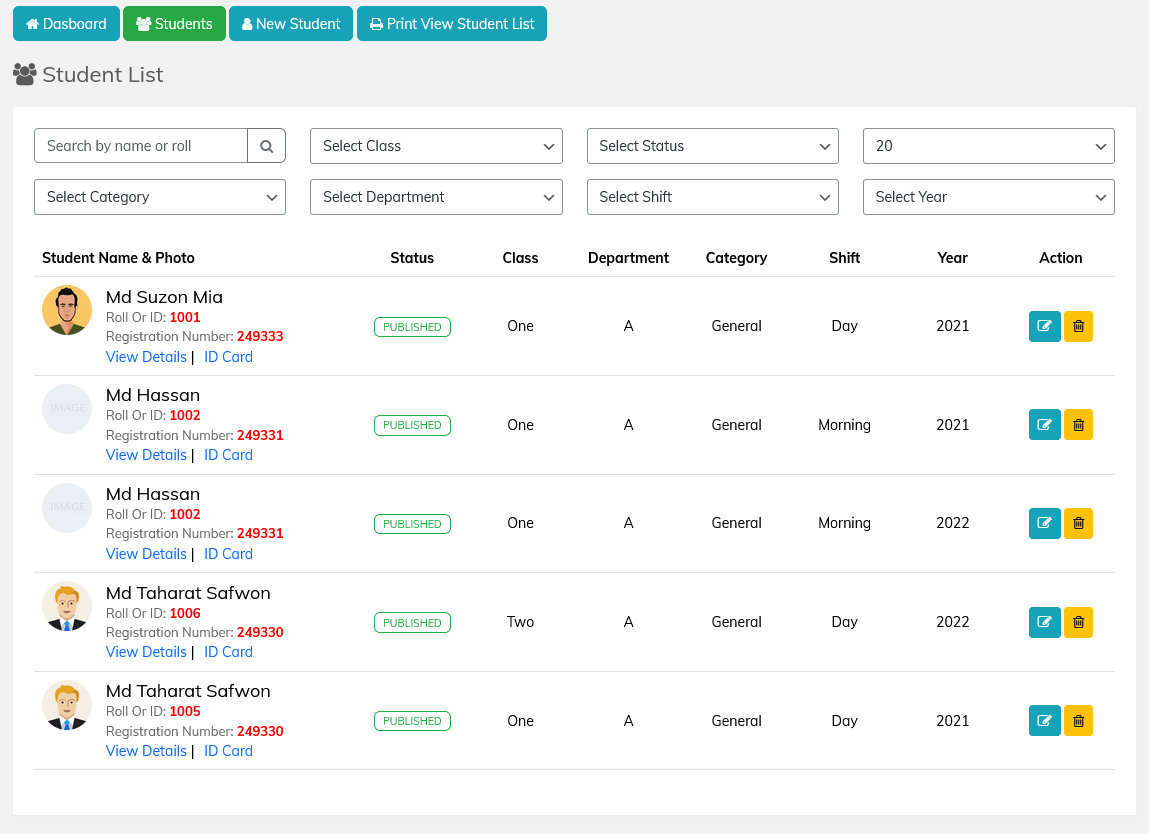 Student List
Display all of student here.
Load of option to filter
Search by student name or roll ID
List by year, class, category, department and shift
In list will be show student photo and option for ID card and Profile.
Print out Student List
Filter student list.
Filter by Class, year, category etc
Print out full list
Print the page with school information in header
Also can change school logo from configuration page.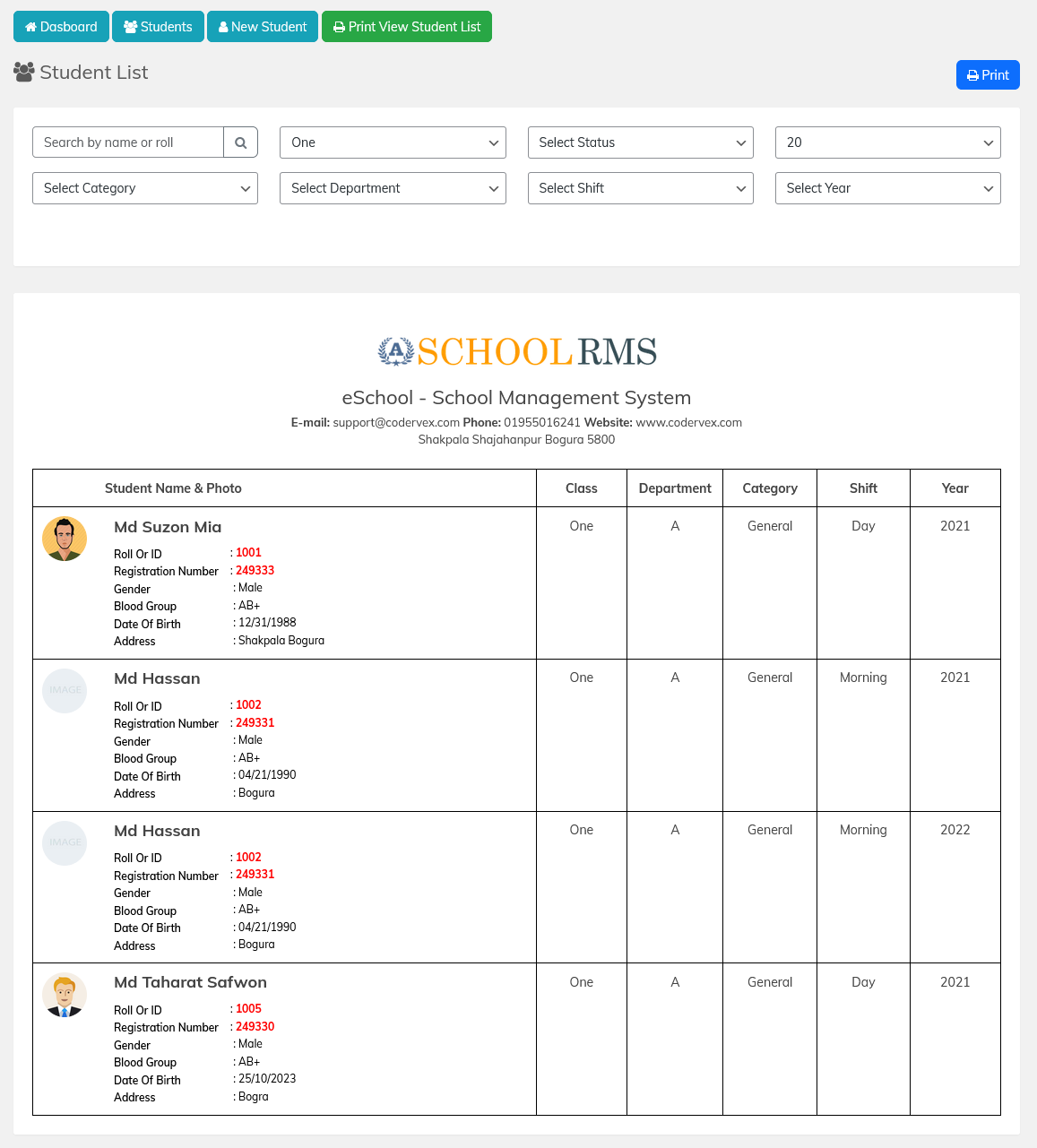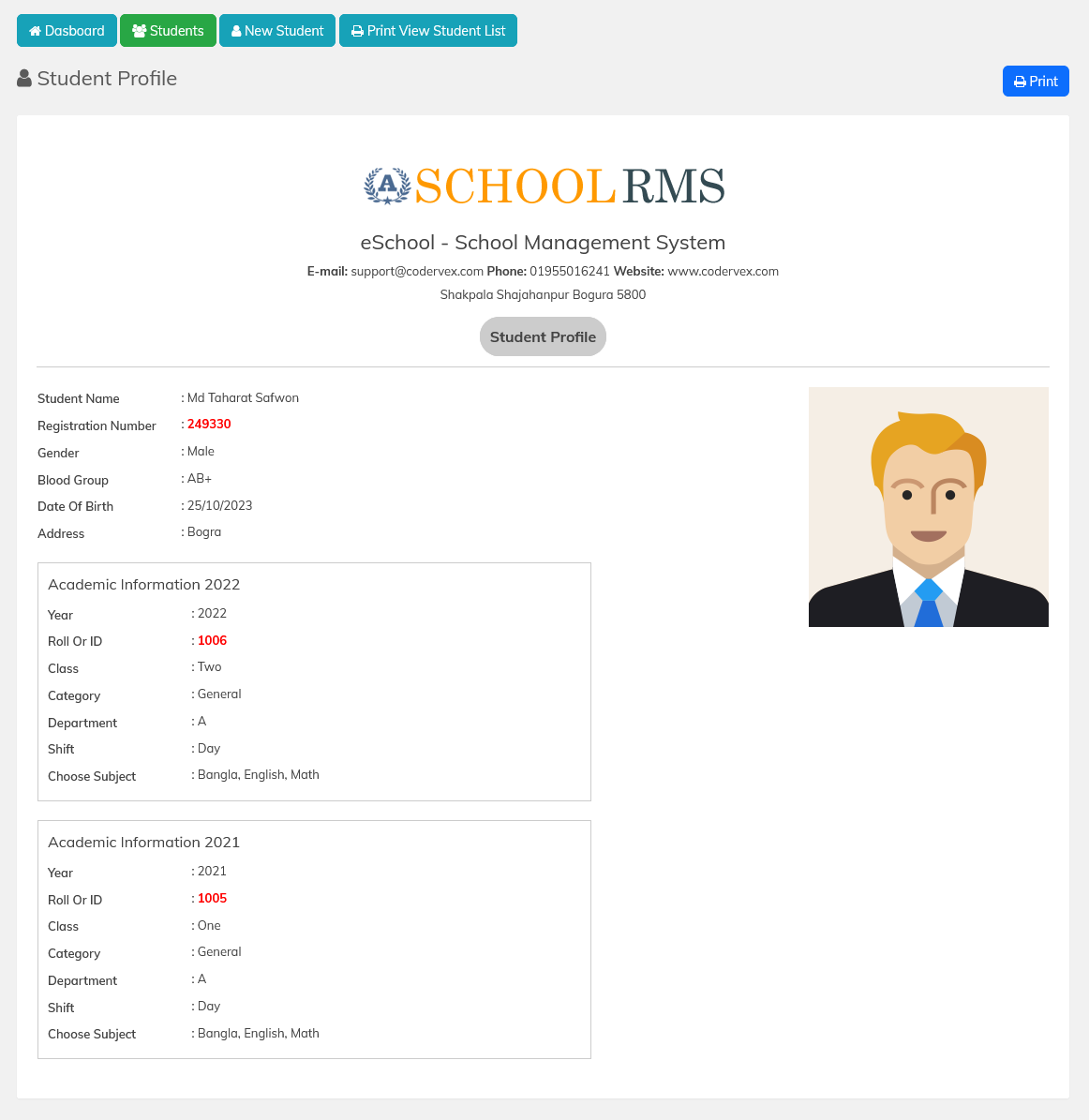 Student Profile & Academic data with print option
Display Student profile data
Student Photo with unique registration ID
Year base academic information. like 2023 data, 2024 data etc
Print ready just hit on "print" button
Print out Student ID card
Each student have ID card option
Auto genarete to ID card
All profile and academic data there
Show nice student photo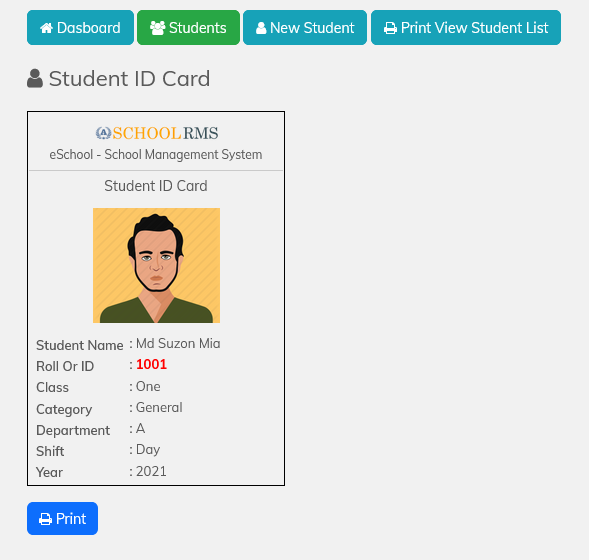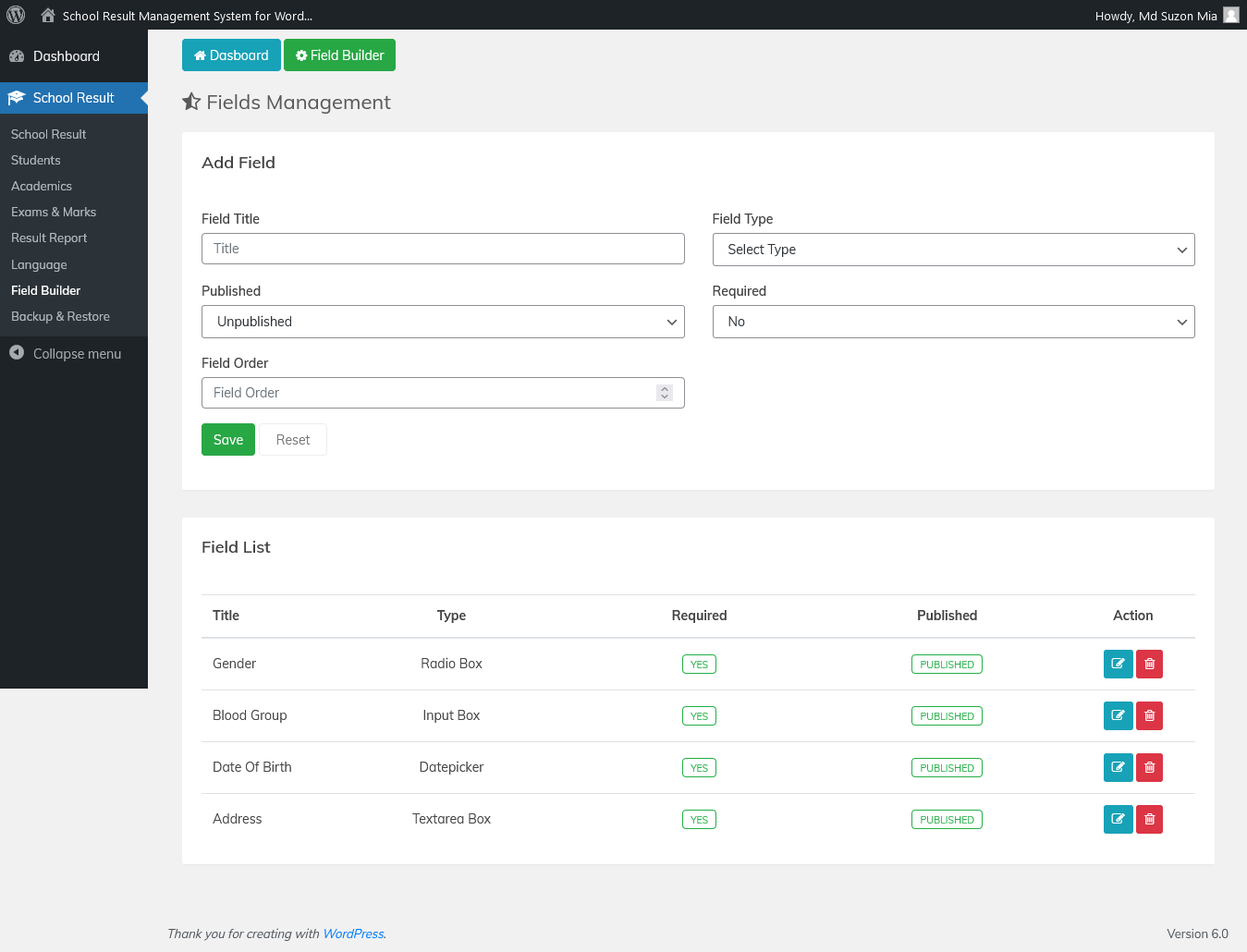 Custom field management for student profile
6 type custom field management option
this field will be used student profile form
Simple manage each field with data
Add/edit/delete in one page
Addons
We have addons for eSchool WP plugin
Download from our website and install here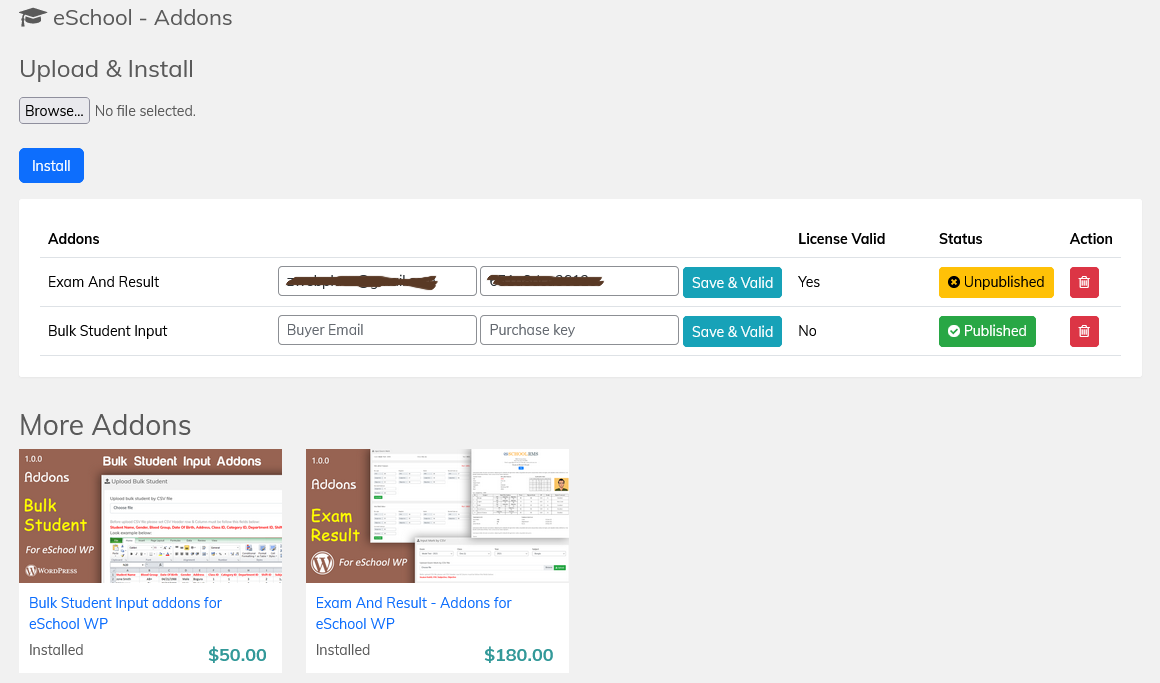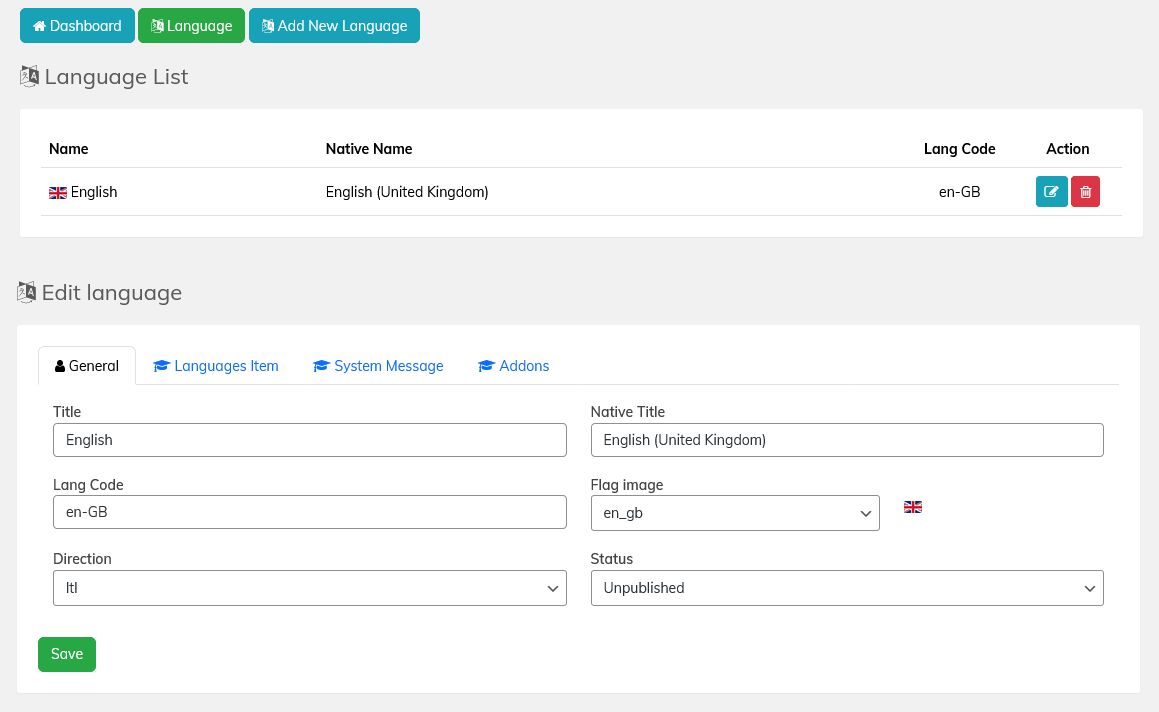 Multi Language
Add your own language
Very easy process
Field up form and input your language
Please login for submit review. Login